Blog
Royal Life Saving Society
Assisting people to learn to be everyday community lifesavers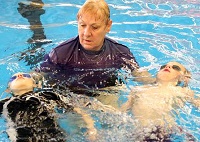 It's been a tough couple of years with our dedicated swim and sports administrators and water safety practitioners navigating the new normal which is living with a pandemic. Thanks for working with Kiwis to help them learn lifesaving skills and practice water safety, in these difficult times.
Royal Life Saving Society New Zealand (RLSSNZ) is here to help. Our commitment to New Zealand's and the Commonwealth's drowning prevention strategies and programmes remains strong and steadfast. We are dedicated to assisting everyday people to learn how to be everyday community lifesavers.
Click here to view our latest brochure which explains our purpose and the good work we do. Please share with your teams and customers.
We're also proud to launch our new website, which shows off our range of programmes and will enable you and your colleagues to easily keep in touch with us and read about the work we're doing, in New Zealand and across the Commonwealth.
We would like to thank Water Safety New Zealand for supporting the development of the new website and we are pleased to be contributing to the collective work of Wai Ora, Aotearoa: New Zealand Water Safety Sector Strategy 2025.
My team and I look forward to assisting you to implement RLSSNZ water safety programmes with swim and school teachers and students. Please call me so we can talk about what programmes would suit you best. Cklick here to ready about our programmes.